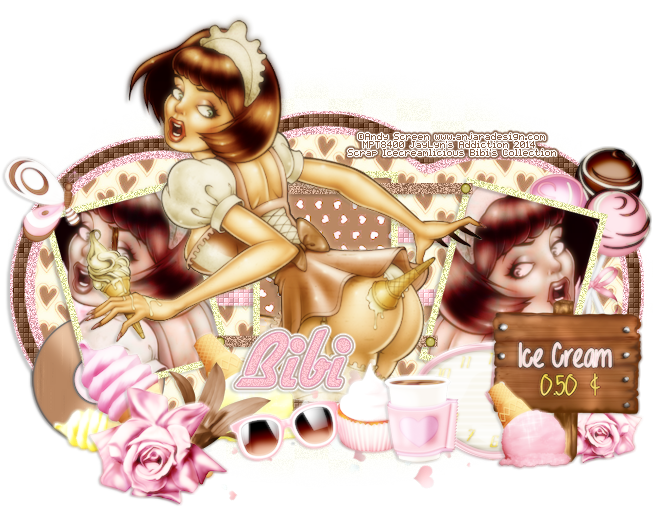 Tag made using the art of Anjara (Andy Screen) This tube was purchased at MPT and I'm not sure if his artwork is still available for sale.
Template-0001 by Dreamah Designs, you can download from here.
Scrap kit Icecreamlicious by Bibi's Collection, you can purchase her kits from Scraps n Company here.